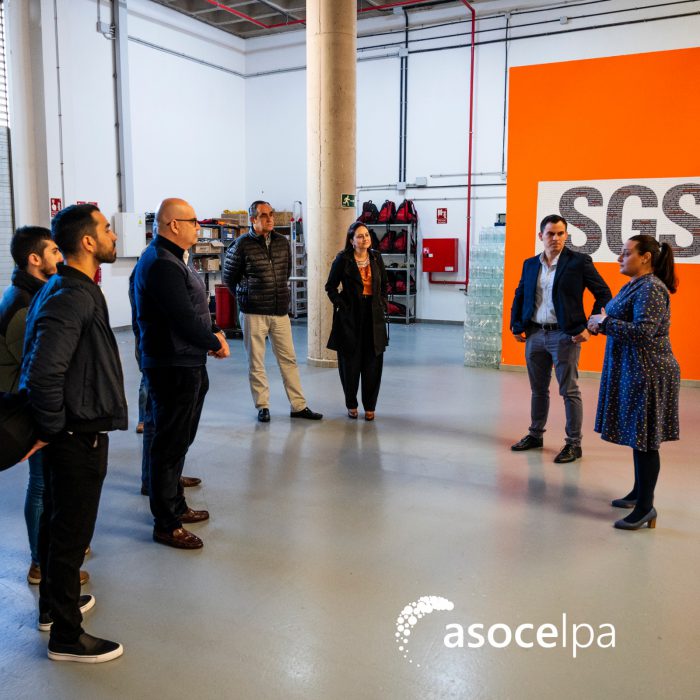 Representatives of the association visited last Friday February 10th the SGS facilities in Las Palmas de Gran Canaria, witnessing firsthand the magnificent work they do in testing, inspection and certification of the marine sector.
During the visit we were accompanied by Juan Argenti (Regional Director Canary Islands), David Marrugo (Head of Natural Resources Operations) and Autinmara Guillén (Head of Natural Resources), who explained in detail the work they have been doing in their laboratory for more than 9 years, where they offer extensive analytical capabilities for a wide variety of petroleum products such as gas oils, fuel oils, bitumen and oils, as well as microbiological analysis of the different types of water found on board ships.
The SGS Group is a world leader in Testing, Inspection and Certification, being present in the Canary Islands since 1984 where it has a staff of more than 320 people, spread throughout the islands. They have extensive facilities with the capacity to offer immediate solutions to meet the existing demand in the maritime and port environment. All this always based on high standards, being the only laboratory in the Canary Islands with UNE EN ISO 17025 accreditation by ENAC.
Additionally, they have inspection and operations services, providing an added complement in maritime terminals, storage centers, refineries, service stations and port operators. Also in custody transfer of fuels on ships, study of quantities on board, sampling, sample retention service and courier of dangerous goods. Its large staff of IFIA-certified inspectors and solid experience in petroleum products allows its response capacity throughout the island territory to be fast and professional.
#SpiritOfConnection