The companies associated with Asocelpa are competing in a highly saturated market that requires innovative strategies to do things differently.

Working together, we add value to the Asocelpa brand and the Port of Las Palmas, helping to connect partners with clients, other organizations and companies in the sector. New and better products and services to achieve high quality standards in our ports.
The services provided by Asocelpa to our associates:
Representation of associates before institutions and organizations of the maritime and port sector.

Presence and active negotiation as Employer in forums that deal with any type of matter related to the profession of consignee agent and stevedore.

Participation in the drafting and review of the specifications of particular requirements of port and commercial services.

The associate has legal advice and assistance services.

Provision of Working Commissions for the associates to undertake different problems related to the operation and daily management of the consignee agent and stevedore.

Production of reports, studies and publications of a technical and economic nature.
The association is a key agent for the associated companies to carry out joint work in the winning and bonding of shipowners, as well as in the promotion of their activity.

The Association organizes seminars, technical seminars and training aimed at associates' employees.

Provision of a professional forum so that the consignee and stevedore agent can express their concerns and problems in order to find a joint solution.

Daily news bulletin with sector and regional information.

Asocelpa website with business directory, news blog available to each company and job board.
Become a partner of ASOCELPA in order
to be able to enjoy all the advantages offered by the Association!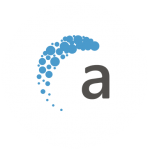 We offer you all the necessary information to be able to register with peace of mind and do it in a safe way. From the contact form we can resolve any questions you may have regarding the registration process, fee total or anything else.
Send us your information in order to get in touch with you as soon as possible. If you wish you can also call us on 928 466 263. We would be happy to assist you.