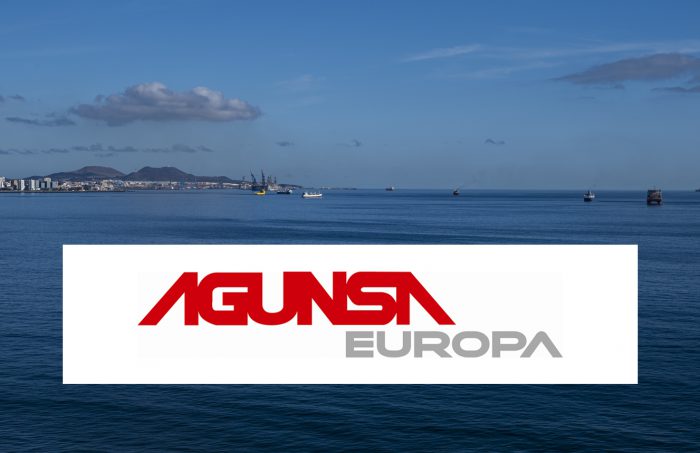 It joins Asocelpa, reinforcing its commitment with the oldest business association of the Port of Las Palmas.
Agunsa Europa is a subsidiary company of the AGUNSA Group, established in Spain in 2005. With offices in Madrid, Barcelona, Bilbao, Vigo, Valencia, Algeciras and Las Palmas, Agunsa Europa has become in a short time one of the reference companies in the Spanish maritime sector, thanks to the strong support of its main partners and the group to which it belongs, leaders in the maritime and logistics sector in South America.
The efficiency, solvency and technological innovation that characterize Agunsa define its ship consignment and bunkering services, allowing it to optimally satisfy and safeguard the needs of its customers.
Agunsa Europa has companies in Spain specialized in land transport, freight forwarding, logistics and e-commerce, so that as a whole it can offer a comprehensive logistics service to all shipowners.
With the incorporation of Agunsa Europa we are 43 companies represented in the consignment and stevedoring sector working to improve services and commitment to our customers and the economy and society of our province.
#Asocelpa Partners