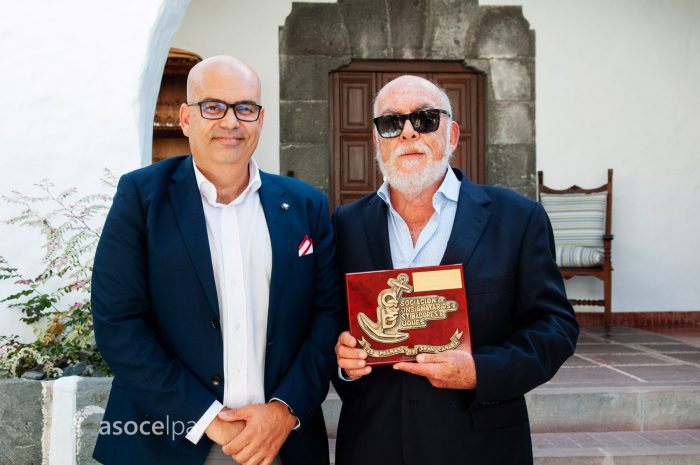 The former manager of the OPCSA container terminal received a warm and emotional recognition from his colleagues on 28th October.
Juan Pérez Pérez was president of the Association of Shipping Agents and Stevedores of Las Palmas (Asocelpa) for more than 7 years. He has been in service for more than thirty years at the OPCSA container terminal, where he was manager until his recent retirement.
His colleagues wanted to pay tribute to a historical celebrity and a benchmark for stevedoring in Puerto de La Luz. The meeting took place last 28th October in the settings of Pueblo Canario, where not only colleagues and friends met, but also the president of the Port Authority of Las Palmas, Luis Ibarra.
Jaime Cabrera, president of Asocelpa, highlighted the figure of Juan Pérez, much loved in the port community, for his professional worth, for his contribution to the development of the Port and for his esteemed dedication to the association, presenting him with an Asocelpa commemorative plaza. Juan Pérez thanked everyone for the tribute and the signs of affection and sincere friendship, In a relaxed way. Despite his retirement, he is still linked to the Port and willing to contribute his knowledge and experience.