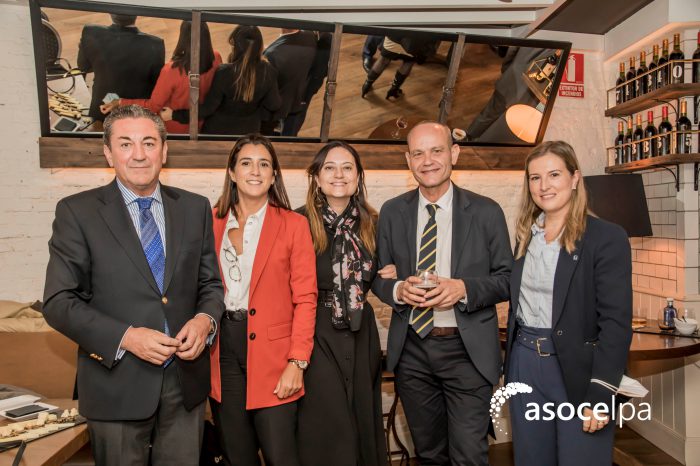 Last week, Elena Vicente, Secretary General of ASOCELPA, attended the general assembly of the Spanish Association of Shipping Agents (ASECOB), the first to be held in Madrid after the start of the pandemic.
The Executive Committee of ASECOB,the Spanish Association of Shipping Agents, held its General Assembly on 4th November at the facilities of the Ateneo in Madrid.
Once the assembly was over, three round tables were held to analyse the new regulations that affect the sector. These new developments include the Customs Single Window, the implementation of ICS2 and the EU Maritime Single Window (EMSW). Likewise, Julio Fernández, general director of ASECOB, informed us of the need for the regulatory reform to adapt to the needs of the consignees. In addition, he expressed his satisfaction because "the majority of suggestions that we have sent to the Merchant Marine have been taken into account." However, "we will continue fighting, since the processing of the suggestions are still in a preliminary bill," Fernández stressed.
At end of the day, the prize for the 1st ASECOB Photography Contest was awarded to the winner José Mª Jiménez Quintero, who donated the prize to La Palma,, through the State Ports initiative. The most emotional moment was the delivery of a commemorative plaque to Javier Expósito, for his career and commitment in the sector over the years.