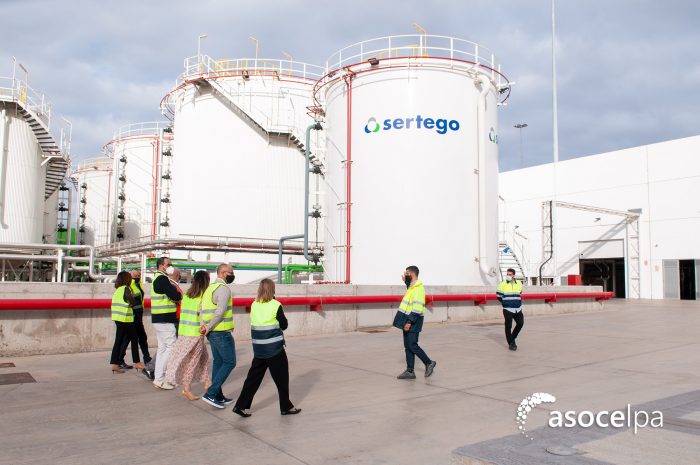 Last Thursday, the 6th of May, representatives of the association visited the renovated Sertego facilities, witnessing first-hand the excellent work they carry out in the comprehensive and sustainable management of hazardous and non-hazardous industrial waste from the naval sector.
During the visit we were accompanied by Mr. Cristian Cortés (Plant Manager) and Mr. Daniel Sáez (Exploitation Manager), who guided us on an extensive tour, explaining extensively the technical details that make this facility the only one in the Canary Islands authorized by the Ministry of the Environment for the final treatment of MARPOL I and IV.
Currently, the site located on Unión Castle Line Street (Puerto de Las Palmas) has as its main task the storage and final treatment of liquid waste generated by ships. It has the best techniques available on the market for water treatment, with more than 10.000 m2 of surface area, 8.100 m3 of storage and a treatment capacity of close to 170.000 m3/year.
After the relevant set-up, since mid-2020 it has been operating at full capacity, becoming one of the plants with the best and most developed technology for the final treatment of MARPOL I and IV in the entire Canary Islands.
Congratulations.