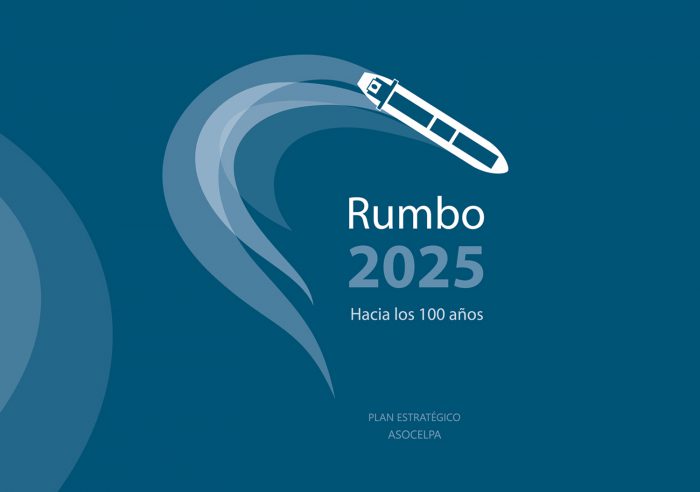 ASOCELPA is at a key moment in its existence. We are the oldest association in Canary Islands and we want to face our future and the maritime sector in the islands with success.
The Assembly has drawn up, together with a4mk CONSULTORES a Strategic Plan to relaunch ASOCELPA and increase its importance within the Port of Las Palmas and in international maritime field. With the horizon set on the year 2025, an historical date in which we turn 100 years old, with RUMBO 2025 we want to:
• Transform the ASOCELPA associate's experience
ASOCELPA must be the brand that brings together, inspires and attracts all its members. It seems fundamental to undertake an update of the ASOCELPA image. It must be a modern image, in keeping with the times we live in and in tune with the environment in which the Association moves.
• Reposition the ASOCELPA brand in the port area
Simultaneously with the transformation of the associate's experience, the new vision and corporate identity of ASOCELPA must be presented in society, to the rest of the companies and Port institutions, so we can join forces.
• Increase the influence of ASOCELPA in its global environment
It is key to strengthen the ASOCELPA brand in other areas, in addition to the port, through promotion, active participation in organizations, networks, bilateral agreements and the capture of international events as a lever for the positioning of the image of Ports of Las Palmas that will generate new commercial opportunities for business and the economic fabric of the Association and for the rest of the companies in our ports.
In order to achieve these strategic objectives, we have defined more than 28 programas comprised of numerous concrete actions, which we will go on developing in time until reaching our goal in 2025.
We are convinced that we must continue to work hand in hand with all regional organizations and institutions, with innovative and collaborative strategies to face future challenges and help promote the Canarian maritime sector in the world.