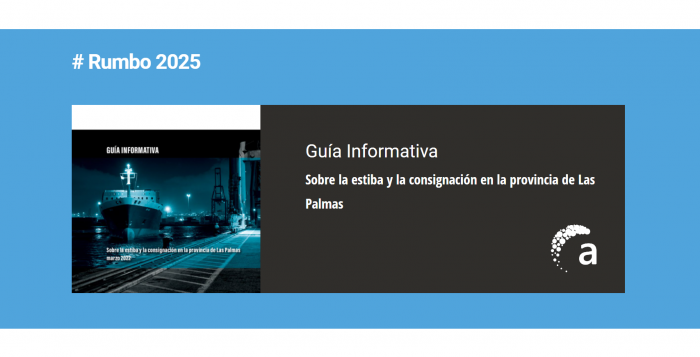 This initiative that we are launching seeks to clarify the main generic doubts about the activity that we carry out. We also want to share the possible solutions to the professional challenges that the future will bring us in the maritime sector of the Canary Islands with the entire community.
According to data from the United Nations Conference on Trade and Development (UNCTAD), 80% of the volume of world trade and more than 70% of its financial value is transported by sea. Virtually every item we have in our daily lives has been transported by sea at some point. The dependency is even greater in our case, since we live on islands. Without the maritime sector, international trade would not be viable, nor would the economic and social development of countries.
Maritime activity works 24 hours a day, 7 days a week, being the backbone for trade and the world economy. Although it has not received the public and social recognition it deserves given the benefit it provides, after the Covid-19 pandemic it seems that social awareness of the importance of this activity in keeping the world active has increased. And within the maritime field, consignment and stevedoring are key and relevant economic sectors, since they represent two crucial activities in the day-to-day life of any port.
ASOCELPA, as an association that represents the interests of these professionals in the Province of Las Palmas, wishes to share and involve the entire Canarian society in the knowledge of a wide range of experts who work with leading companies in the maritime market, contributing their vision from diversity of sectors that we represent.
We want to provide you with a clear, simple and professional introduction to the work carried out daily by shipping agents and ship stevedores in the province of Las Palmas and the importance and impact that their work has on the activity of the maritime sector.