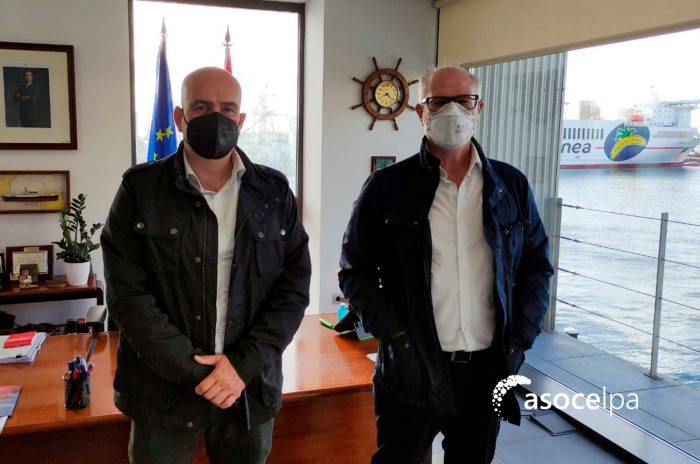 Our President, Mr. Jaime Cabrera, payed a visit in return to the visit Maritime Captain of Las Palmas Mr. Francisco García made last September to Asocelpa.
At the meeting, Mr. Jaime Cabrera wanted to convey to Mr. Francisco García the appreciation of the associates after the significant improvement experienced in telematic procedures, thanks to the relaunch of the electronic headquarters as a key element to accelerate the necessary documentary and technical processes in the maritime operations of our ports.
We want to thank the Captaincy for the spirit of continuous collaboration that it demonstrates for the benefit of the port community of Las Palmas.