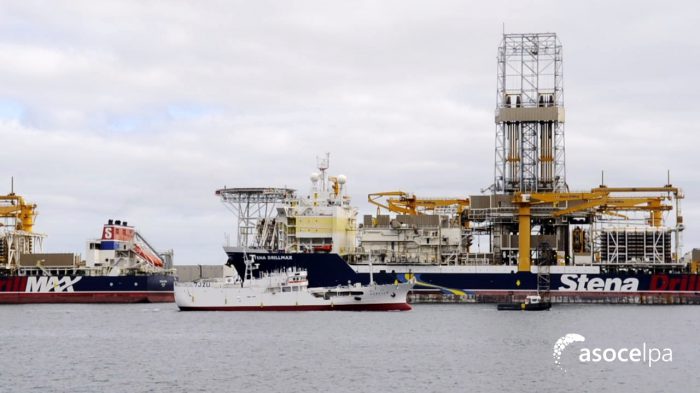 Following the request made by Asocelpa in September 2019 to the Directorate of the Agriculture and Fisheries Area of the Government Delegation in the Canary Islands, the Council of Ministers approved to expand the list of Spanish ports.
The Council of Ministers has agreed on the 29th of December to expand the list of ports where landing and transhipment operations of fishery products will be allowed, as well as the provision of port services for fishing vessels from third countries. The new additions will be as follows: Arrecife and Puerto del Rosario maritime facilities, in the Canary Islands; Burela and Celeiro, in Galicia; and Pasaia in the Basque Country.
The list has not changed for 10 years, but the departure of the United Kingdom from the European Union makes it necessary to increase the number of locations where its fishing vessels can receive port services. Those mentioned meet the ideal conditions to be included in it.
The modification is carried out by replacing the corresponding annex of the agreement of the Council of Ministers of the 4th of December, 2009, in which the places where the Ministry of Agriculture, Fisheries and Food could carry out the control of fishery products from non-EU countries, as it will be the case of the United Kingdom as of the 1st of January.
In the case of the Canary Islands, ASOCELPA had already requested the inclusion in the annex of the ports of Arrecife (Lanzarote) and Puerto del Rosario (Fuerteventura).
Although none of the five new designated ports currently have a border control point, third country fishing vessels are allowed access to the provision of port services, as well as to the cargo of fish. The landing and transhipment of fresh fishery products originating in or coming from non-Community countries will also be authorized.
Illegal, unreported and unregulated (IUU) fishing is one of the greatest threats to the sustainable exploitation of living aquatic resources and undermines the very foundations of the Common Fisheries Policy and international efforts to achieve better governance of the seas. Therefore, the European Union, in line with its international commitments and in view of the magnitude and urgency of the problem, substantially reinforced the fight against IUU fishing by adopting Council Regulation (EC) No 1005/2008 of the 29th of September, 2008 establishing a community system to prevent, discourage and eliminate this activity.
Among the obligations established by regulation is the designation of ports in the national territory of each Member State in which fishing vessels from third countries are authorized to access port services and carry out landing or transhipment operations.
Source: Gobierno de España