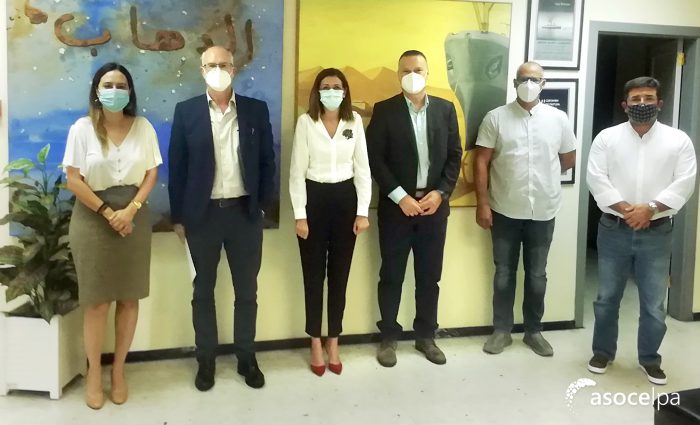 The institution and the association analysed the current and future situation of Puertos de Las Palmas.
D. Francisco García Lascurain,Maritime Captain of Las Palmas has met on the morning of Wednesday, September 16th with the Board of Directors of Asocelpa to coordinate and outline the common agenda that both institutions share in order to improve competitiveness, quality and safety in the services provided to shipowners who visit our waters.
D. Francisco García Lascurain, who has been living on the islands for more than 32 years and who works in the maritime sector, has held different positions in the Maritime Captaincy for 16 years. Asocelpa wanted to personally thank him for the good disposition that the professionals of the Captaincy have shown throughout this year of uncertainty caused by Covid – 19. These have been difficult times for the entire port community and that have been overcome with a good spirit, cooperation and the commendable effort of all the agents of Gran Canaria, Lanzarote and Fuerteventura.
The attendees took advantage of the meeting to analyse the current situation of various business areas of the sector (bunkering, cruises, etc.) that carry out their activity in our ports, and they set up the basis for future technical meetings to jointly address the management of the specificities of the consignment and the stowage.
Likewise, the important work of inspection, control, security and citizen attention carried out by the Captaincy together with the port companies of the province of Las Palmas was highlighted. Of special relevance was the strategic relevance of the electronic headquarters as a key element in telematic procedures, to accelerate the documentary and technical processes necessary in operations.
Finally, a consensus was reached on the need to continue with constant communication to help overcome possible setbacks that may appear in the future, and promote the maritime sector, a primary desire shared by those present at the meeting.